---
Stay Tuned for Future Giveaways!
Stay Tuned for Future Broadcast Events!
Ohio Fallen Heroes Memorial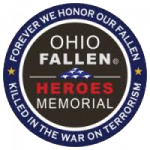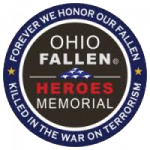 , KOOL 101.7/Buckeye Country 107.7, and staff would like to pay respect to the Servicemen and Women from Ohio who have made the ultimate sacrifice fighting the war on terrorism since 9/11/2001.
Please join us every Sunday morning, at 8:50 am on KOOL 101.7FM when we will feature the biography and profile of one of Ohio's Fallen Heroes.
Sunday, August 14th, 2022
January 21, 2001
Fort Jefferson, Ohio, U.S.
Operation Enduring Freedom
36
36, of Greeneville, Ohio; assigned to the 320th Special Tactics Squadron, stationed at Kadena Air Base, Japan; killed in an MH-47E crash on Feb. 22, 2002, during a training exercise in the Philippines.