---
Stay Tuned for Future Broadcast Events!
Ohio Fallen Heroes Memorial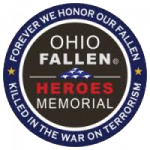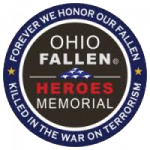 , KOOL 101.7/Buckeye Country 107.7, and staff would like to pay respect to the Servicemen and Women from Ohio who have made the ultimate sacrifice fighting the war on terrorism since 9/11/2001.
Please join us every Sunday morning, at 8:50 am on KOOL 101.7FM when we will feature the biography and profile of one of Ohio's Fallen Heroes.
May 26, 2011
Chesterland, Ohio
Enduring Freedom
28
28, of Chesterland, Ohio, assigned to the 1st Battalion, 4th Combat Aviation Brigade, Fort Hood, Texas; died May 26 in Naka Bowl, Paktika province, Afghanistan, of injuries sustained when his helicopter crashed during combat operations. * * * * * Helicopter crash in Afghanistan kills Ohio soldier The Associated Press CHESTERLAND, Ohio — The military says a northeast Ohio soldier assigned to a brigade in Texas has died in Afghanistan after a helicopter crash. The Department of Defense says 28-year-old Army Chief Warrant Officer 2 Christopher R. Thibodeau of Chesterland, Ohio, was injured in the crash during combat operations. He died Thursday in Afghanistan's Paktika province. He was assigned to Fort Hood, Texas. Doreen Thibodeau tells The Plain Dealer newspaper in Cleveland that her son was the oldest of three children and had wanted to fly since he was 8. He graduated from Case Western Reserve University in 2004 and deployed last summer, weeks after marrying his wife, LeeSandra. The newspaper reports Thibodeau enjoyed sports, spending time with his dogs, brewing beer, woodworking, camping and hiking.