---
---
---
Win a 4 pack of tickets to enjoy a night of fright at the Jail of Terror now through October 6th! Listen for the cue to call in to be caller 7 to win!
---
Stay Tuned for Future Broadcast Events!
Ohio Fallen Heroes Memorial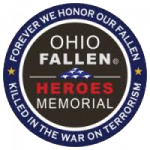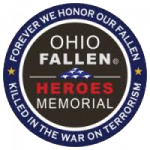 , KOOL 101.7/Buckeye Country 107.7, and staff would like to pay respect to the Servicemen and Women from Ohio who have made the ultimate sacrifice fighting the war on terrorism since 9/11/2001.
Please join us every Sunday morning, at 8:50 am on KOOL 101.7FM when we will feature the biography and profile of one of Ohio's Fallen Heroes.
Sunday, September 24th, 2023
October 6th, 2007
Rootstown, Ohio
Iraqi Freedom
22
A soldier from northeast Ohio was killed in Iraq when insurgents attacked his unit with small-arms fire, the Department of Defense said Oct. 9.