---
---
Tune in the week of the 12th, for your chance to win a pair of tickets, (one pair each day),  to see the Trans-Siberian Orchestra, Friday, 12/23, at Nationwide Arena, valid for the 3 PM showtime only.
As these are DIGITAL TICKETS, the winner must provide a VALID EMAIL Address, at the time of winning. tickets will be transferred electronically.
---
Salvation Army Red Kettle Bell Ringing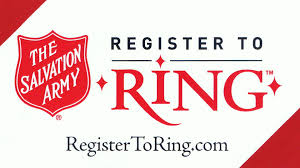 Joel Riley, Dave Doney, and the KOOL Crew, will be out ringing bells, to raise money for the Salvation, Friday, December 9th, from 10 A to Noon, at the Kroger Marketplace, 1155 N 21st St,  Newark, OH 43055.  Stop by to say "Hello", and show your support.
Ohio Fallen Heroes Memorial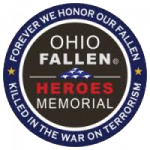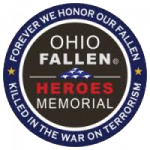 , KOOL 101.7/Buckeye Country 107.7, and staff would like to pay respect to the Servicemen and Women from Ohio who have made the ultimate sacrifice fighting the war on terrorism since 9/11/2001.
Please join us every Sunday morning, at 8:50 am on KOOL 101.7FM when we will feature the biography and profile of one of Ohio's Fallen Heroes.
Sunday, December 4th, 2022
December 10, 2012
New Carlisle, Ohio
Enduring Freedom
25
25, of New Carlisle, Ohio; assigned to 1st Battalion, 38th Infantry Regiment, 4th Stryker Brigade Combat Team, 2nd Infantry Division, under control of the 7th Infantry Division, Joint Base Lewis-McChord, Wash.; died Dec. 10 in Kandahar, Afghanistan, of wounds caused by an improvised explosive device. The News Tribune reports Williams served with Lewis-McChord's 4th Stryker Brigade, 2nd Infantry Division, which deployed last month to replace another Stryker unit in southern Afghanistan. Williams joined the Army in 2005. He reported to the 2nd Stryker Cavalry Regiment in Vilseck, Germany, in 2006 and deployed with the unit to Iraq in 2007 as a radio telephone operator. The Army assigned him to Lewis-McChord's 4th Brigade in February 2009, and he deployed to Iraq later that year as a rifleman. The newspaper says he was an infantry squad leader in this Afghan deployment.