---

Check our Facebook page, KOOL 101.7 FM HD Central Ohio's Classic hits Station for the post to "Like", "Comment" and "TAG a friend", to be entered to win 1, of 5 pairs, of Up Front at the Midland Theatre seats, to see Gin Blossoms, Friday, November 5th, at 8 PM.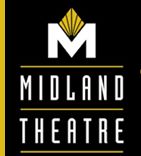 In the late 80's, Gin Blossoms started to grow a huge following as the #1 local music draw in Phoenix and certainly were the hometown heroes of their favorite hang, Tempe, Arizona.
Gin Blossoms indelible jangle-pop sound was evolving during radio's diverse mix of hair bands and grunge music superstars. They qualified to perform at the South By Southwest Music Festival in Austin Texas in 1989. That same year College Music Journal dubbed them "The Best Unsigned Band In America" and added an invitation to perform on MTV's New Music Awards in New York City. Their breakout record New Miserable Experience was where their rise to fame began. This album kept the band on the chart for almost 3 years with singles "Hey Jealousy," "Allison Road," Until I Fall Away," "Mrs. Rita," and "Found Out About You." The crossover hits on New Miserable Experience played on 4 radio formats and, to date, have sold over 5 million records.
---

The tradition continues! Join us for the annual kick-off for the Salvation Army Toy Drive 2021 on Sunday, November 7th.
We will gather at Walmart, 911 Hebron Rd, Heath, in the area by the auto center starting at 11 am. Load up on toys, enjoy visiting with friends and check out all the bikes decorated for the season!
At 1 pm, kickstands up and Santa will lead an escorted motorcycle parade to the
Salvation Army
, 250 East Main Street, Newark to deliver all the toys and donations. The parade route is being finalized and will be posted soon so spectators can check out the bikes!
Stay Tuned for Future Broadcast Events!
Ohio Fallen Heroes Memorial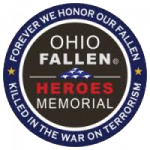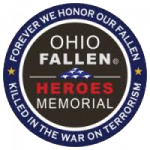 , Church Street Floor Coverings, Puff N Stuff, KMA Electric and Heating & Cooling, KOOL 101.7/Buckeye Country 107.7, and staff would like to pay respect to the Servicemen and Women from Ohio who have made the ultimate sacrifice fighting the war on terrorism since 9/11/2001.
Please join us every Sunday morning, at 8:50 am on KOOL 101.7FM when we will feature the biography and profile of one of Ohio's Fallen Heroes.
Sunday, October 24th, 2021
January 29, 2004
Thompson, Ohio, U.S.
Operation Iraqi Freedom
31
Sean G. Landrus hated being behind a desk, so much that he declined an office job to serve in a combat zone. "Sean died doing what he wanted to do," said his mother, Betty Landrus. "His wife talked to him the week before he was injured, and she said he sounded the best he had in a long time." Staff Sgt. Landrus, 31, of Thompson, Ohio, died Jan. 29 from injuries he suffered when a roadside bomb exploded two days earlier near Khalidiyah, Iraq. He was stationed at Fort Riley, Kan. The youngest of six children, Landrus excelled in football, basketball and track in high school and was known for his competitive spirit. "He hated to be taken out of a game or anything when he was playing sports. If he got an injury or anything, he'd bug the coach to send him back out there," his mother said. Landrus attended Kent State University before enlisting in the Army. He married Chris, his high school sweetheart, in 1995. The couple has three children. "He did like the military life, but he was not planning on re-enlisting because he had a family," Betty Landrus said.
Check out our FREE Community Event's Calendar, Under Community Heading. For family fun, activities & making memories, even a few Adult Only Events. You can Search by: City name-for specific location events, type of event or view each individual day, for all listed Events. 
Courtesy of the Fallen Feather Project