A Celebration of "The mighty Zep"
This is a "Reserved Section" visit legendvalleymusic.com for details
Friday, July 9th, 2021
Recreating the studio sounds of Led Zepplin
in an awe inspiring performance.
Mike rocks out the 8 O'Clock hour, Friday, June 11th. With your first (1st) chance to claim a "Reserved Section" ($220 value) for you, and up to five (5) of your roadies.
As always, Bre Z cranks out your favorite Rockin tunes, during the Lunchtime cafe, Wednesday, June 16th. The second (2nd) chance, to gain your very own "Reserved Section" for your personal party (of up to six (6) pals).
Makin' morning commutes fun n enjoyable, Ella & Dave will offer your third (3rd) chance to earn your "Reserved Section".
Back to work Monday's, look forward to the 5 PM hr, with Mike, for your fourth (4th) opportunity to become the recipient of a "Reserved Section" to enjoy the show.
Welcome to the 1st of July, Start early, jammin' in the Holiday week-end, with Mike for your final chance to land a "Reserved Section" to accommodate you and up to five (5) companions.
"Reserved Sections" Accommodate up to six (6) people total, a $220 Value (per "Reserved Section") 
Reserved Section's Will be WILL CALL ONLY, Valid Photo Id's will be required, to claim your "Reserved Section", the day of the show. 
You must provide a valid e-mail address, as show promoters will send an email confirmation pass.
Ohio Fallen Heroes Memorial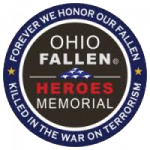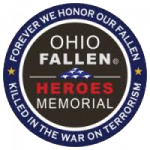 , Church Street Floor Coverings, Puff N Stuff, KMA Electric and Heating & Cooling, KOOL 101.7/Buckeye Country 107.7 and staff, would like to pay respect to the Servicemen and Women from Ohio, who have made the ultimate sacrifice fighting the war on terrorism since 9/11/2001.
Please join us every Sunday morning, at 8:50 am, on KOOL 101.7 fm, when we will feature the biography and profile of one of Ohio's Fallen Heroes.
May 18, 2008
Cincinnati, Ohio, U.S.
Operation Iraqi Freedom
21
Bill Haunert of Blue Ash, Ohio, said his 21-year-old son Branden enlisted in the Army last year and his unit was deployed to Iraq about five weeks ago… Branden Haunert was a 2005 graduate of Sycamore High School in suburban Cincinnati, where he played baseball. He attended the University of Cincinnati before enlisting. His father said military representatives told the family on Sunday that the Humvee Branden Haunert was in was hit by a roadside bomb and that he died at the scene. The entire Haunert family is "devastated," Bill Haunert told the Cincinnati Enquirer on Monday. "His brothers are taking it pretty hard." Bill Haunert said he and his wife, Tammy, have five other sons. Bill Haunert said Branden wanted to serve his country. "He knew he'd probably be going to Iraq," his father said. "He was doing what he wanted to do." Branden Haunert joined the Army in the summer of 2007 and went through basic training at Fort Benning, Ga., before being assigned to the 327th Infantry, 2nd Battalion, 101st Airborne Division at Fort Campbell, an Army post on the Kentucky-Tennessee border. His father said he was doing well in the Army. "He was thinking about re-enlisting. He'd been recommended for Ranger School. I think there's a very good chance Branden could have made a career out of the military." Chris Shrimpton, Sycamore's varsity baseball coach, described Branden Haunert as fiery, stubborn and competitive. "He wanted to win," Shrimpton said. "He would do anything for you, and he just loved the game of baseball. He'd try hard, and that's the thing I liked about him. He always gave 100 percent, no matter what he did."
Be sure to check out our Latest Events, under Promotions and Photo's heading - Giveaways and Events subheader. Info about Buckeye Lake "BLASST" fireworks, Granville 4th of July Parade and more...
Also Community Event's Calendar, Under Community Heading, has many 4th of July Celebrations listed, for family fun & memories.
Courtesy of the Fallen Feather Project
KOOL Lunchtime Cafe with Bre Ziegler
Monday through Friday from noon until 1pm
Feel Good Friday's at 5
Every Friday, during the 5 O'clock hour, Kick start your weekend with Mike Cornell.
He will get you pumped for your weekend activities/adventures!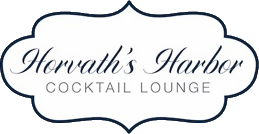 8 O'clock Rock with Mike Cornell
Monday through Friday 8 pm
Listen for the theme of the day