We welcome Farewell Angelina, May 14th and Jen Grinnels, May 28th, to the Midland Theatre.
Tune in...
Tuesday, May 11th, for your chance to win, one (1), of four (4) pair, of tickets, to see Farewell Angelina, May 14th.
Tuesday and Wednesday, May 23rd and 24th, for one (1), of four (4) pair, of tickets, to see Jen Grinnels May 28th.
**Tickets will be held at Will Call, you will need to show photo I.D. when picking up your tickets the night of the show.** 
---
All Prize tickets will be mailed via U.S.P.S. once a signed disclaimer is received/on file, unless otherwise previously stated
Ohio Fallen Heroes Memorial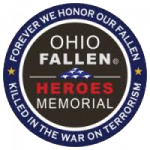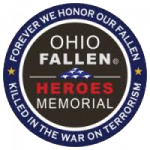 , Church Street Floor Coverings, Puff N Stuff, KMA Electric and Heating & Cooling, KOOL 101.7/Buckeye Country 107.7 and staff, would like to pay respect to the Servicemen and Women from Ohio, who have made the ultimate sacrifice fighting the war on terrorism since 9/11/2001.
Please join us every Sunday morning, at 8:50 am, on KOOL 101.7 fm, when we will feature the biography and profile of one of Ohio's Fallen Heroes.
Sunday, Sunday, May 9th, 2021
April 22, 2005
Frankfort, Ohio, U.S.
Operation Iraqi Freedom
20
Gavin Colburn had big plans for when he returned from Iraq: He wanted to marry his girlfriend and use his Army benefits to go to college, where he would study law. "We told him we'd pay for college, but he was real independent that way. He wanted to do it himself," said his father, Tony Colburn. Gavin Colburn, 20, of Frankfort, Ohio, was killed April 22 when a roadside bomb exploded near his convoy along a supply route north of Tal Afar. He was based in Kingsbury, Ind. He joined the Reserves in 2003 after graduating from high school, where he played basketball. His coach, Mike Patrick, said Colburn was a quiet person with great physical energy. "He was a kid with a plan and the Army was part of that plan," he said. His father added: "He was one of the nicest kids around, and I'm not just saying that 'cause he was my son. He'd help anyone who needed help, whether they knew him or not." Colburn is also survived by his mother, Tina Stevens.
Courtesy of the Fallen Feather Project
KOOL Lunchtime Cafe with Bre Ziegler
Monday through Friday from noon until 1pm
Feel Good Friday's at 5
Every Friday, during the 5 O'clock hour, Kick start your weekend with Mike Cornell.
He will get you pumped for your weekend activities/adventures!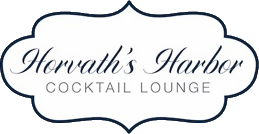 8 O'clock Rock with Mike Cornell
Monday through Friday 8 pm
Listen for the theme of the day