---
---
Win a 4 pack of tickets to enjoy a night of fright at the Jail of Terror now through October 6th! Listen for the cue to call in to be caller 7 to win!
---
Stay Tuned for Future Broadcast Events!
Ohio Fallen Heroes Memorial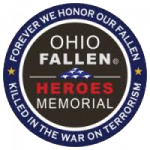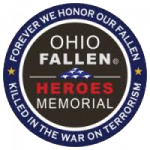 , KOOL 101.7/Buckeye Country 107.7, and staff would like to pay respect to the Servicemen and Women from Ohio who have made the ultimate sacrifice fighting the war on terrorism since 9/11/2001.
Please join us every Sunday morning, at 8:50 am on KOOL 101.7FM when we will feature the biography and profile of one of Ohio's Fallen Heroes.
Sunday, October 1st, 2023
June 26th, 2007
Riverside, Ohio
Iraqi Freedom
20
Dixon, 20, of Riverside, Ohio, was killed June 26 while working at a vehicle checkpoint in Saqlawiyah, Iraq. He was assigned to Camp Lejeune, Calif. "Even when he was real young, he always knew he was going to do something wearing a uniform.