---
Valen-Tunes
Bre Ziegler will draw two Grand Prize winners Monday, February 13th on Facebook Live!
---
Stay Tuned for Future Broadcast Events!
Ohio Fallen Heroes Memorial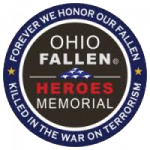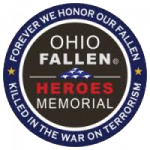 , KOOL 101.7/Buckeye Country 107.7, and staff would like to pay respect to the Servicemen and Women from Ohio who have made the ultimate sacrifice fighting the war on terrorism since 9/11/2001.
Please join us every Sunday morning, at 8:50 am on KOOL 101.7FM when we will feature the biography and profile of one of Ohio's Fallen Heroes.
Sunday, January 29th, 2023
September 07, 2007
Streetsboro, Ohio, U.S
Iraqi Freedom
21
Akron Beacon Journal Cpl. Jason John Hernandez has made the ultimate sacrifice by giving his life for his wife, his family, friends and all of America. Jason was born September 7, 1986 in Highland Park, Ill. He was raised in Streetsboro, Ohio where he was a 2005 graduate of Streetsboro High School. Jason was a very accomplished athlete who competed on the high school wrestling team and had played football since he was in middle school. He married his high school sweetheart Alisha (Becht) Hernandez on October 16, 2006, Alisha's birthday. Jason's family and friends will always remember him as happy, outgoing, energetic, and a young man who loved his life and everyone in it. He had a big heart and so much love for everyone he knew. Jason would do anything in his power to put a smile on your face, even if it meant he had to stand on his head. He was very devoted and dedicated to his work as a soldier. He would write home and stress how important it was for him and all of his fellow brothers to keep his family, friends, and the entire country safe. Jason truly believed in protecting America. He was a very loyal, loving young man that any parent could ever want. With honor and dedication, he served with the 1st of the 9th Calvary Division, 4th Brigade, Fort Bliss, Texas. Jason was in Mosul, Iraq when he was killed by a roadside bomb on September 7th, his 21st birthday… Jason will be missed dearly and will never be forgotten. Rest in peace, we all love you very much…