The 😎 KOOL 😎 Dad Giveaway
Beginning Friday, June 4th, 2021, registration opens for our annual "KOOL Dad Giveaway" for Father's day!
Fackler's is your Stihl equipment dealer and Father's Day gift Headquarters! (trimmers, chain saws, blowers, edgers and POWER WASHERS!)
Share your Favorite Memory, Story, Tradition, reason he is your Hero, to be entered to win a STIHL RB 200 Power Washer, ($479.99 Value) from Facklers, your Father's Day gift giving headquarters! 
Register on our Facebook page, be sure to Like The "KOOL DAD GIVEAWAY POST" and Comment/share, your favorite "Dad joke", story about your Dad, best prank your Dad pulled on you, tradition with your Dad or why your Father is your hero, etc. 
You may register by emailing your favorite Dad story, to studio@wnko.com.
When you register via email: Please be sure to include your Name, address, Phone number, email address, Fathers name and your Favorite Dad Story.
Registration begins Friday, June 4th, 9 AM and ends Thursday, June 17th, at 3 PM. 
Sorry No early, or Late submissions will be considered.
Winner will be announced by George Fackler, Live, ON-AIR, Friday, June 18th, during the Morning Show. 
LIMITED to 1 entry per person, either via FB, or email
A Celebration of "The mighty Zep"
This is a "POD Show" visit legendvalleymusic.com for details
Friday, July 9th, 2021
Recreating the studio sounds of Led Zepplin
in an awe inspiring performance.
Mike rocks out the 8 O'Clock hour, Friday, June 11th. With your first (1st) chance to claim a "POD" ($220 value) for you, and up to five (5) of your roadies.
As always, Bre Z cranks out your favorite Rockin tunes, during the Lunchtime cafe, Wednesday, June 16th. The second (2nd) chance, to gain your very own "POD" for your personal party (of up to six (6) pals).
Makin' morning commutes fun n enjoyable, Ella & Dave will offer your third (3rd) chance to earn your "POD".
Back to work Monday's, look forward to the 5 PM hr, with Mike, for your fourth (4th) opportunity to become the recipient of a "POD" to enjoy the show.
Welcome to the 1st of July, Start early, jammin' in the Holiday week-end, with Mike for your final chance to land a "POD" to accommodate you and up to five (5) companions.
"POD'S" Accommodate up to six (6) people total, a $220 Value (per "POD") 
POD'S Will be WILL CALL ONLY, Valid Photo Id's will be required, to claim your "POD", the day of the show. 
You must provide a valid e-mail address, as show promoters will send an email confirmation pass.
Ohio Fallen Heroes Memorial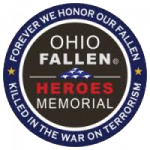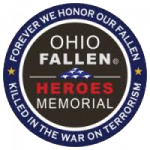 , Church Street Floor Coverings, Puff N Stuff, KMA Electric and Heating & Cooling, KOOL 101.7/Buckeye Country 107.7 and staff, would like to pay respect to the Servicemen and Women from Ohio, who have made the ultimate sacrifice fighting the war on terrorism since 9/11/2001.
Please join us every Sunday morning, at 8:50 am, on KOOL 101.7 fm, when we will feature the biography and profile of one of Ohio's Fallen Heroes.
July 20, 2004
Zanesville, Ohio, U.S.
Operation Iraqi Freedom
21
Lance Cpl. Dan Wills, a high school friend, agreed. "If somebody needed something, he would help them out if he could," Wills said. "He was friends with just about everybody at our school." Nancy Wills, Dan's mother, also remembered Godwin as a fun-loving youth. "He was so happy-go-lucky," she said. "He was just a good kid -- a good-hearted kid and a good friend." "All he would want is for us to remember the good times we had with him and be proud -- as he was to serve his country -- that we had a friend who sacrificed everything for our freedom," Thompson said. "I am happy and proud to say that Todd Godwin was my friend." …
Courtesy of the Fallen Feather Project
KOOL Lunchtime Cafe with Bre Ziegler
Monday through Friday from noon until 1pm
Feel Good Friday's at 5
Every Friday, during the 5 O'clock hour, Kick start your weekend with Mike Cornell.
He will get you pumped for your weekend activities/adventures!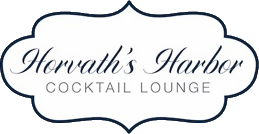 8 O'clock Rock with Mike Cornell
Monday through Friday 8 pm
Listen for the theme of the day