From April 23rd through May 28th, listen every Friday during the KOOL Lunchtime Cafe with Bre Ziegler in the 12p hour and the 5p hour with Mike Cornell for your cue to call in 740-522-8395. Caller 7 will explore golfing in Licking County!
All Prize tickets will be mailed via U.S.P.S. once a signed disclaimer is received/on file
Check Back for More Live Action Remotes 
Ohio Fallen Heroes Memorial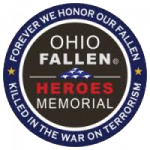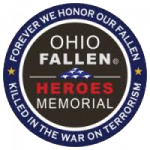 , Church Street Floor Coverings, Puff N Stuff, KMA Electric and Heating & Cooling, KOOL 101.7/Buckeye Country 107.7 and staff, would like to pay respect to the Servicemen and Women from Ohio, who have made the ultimate sacrifice fighting the war on terrorism since 9/11/2001.
Please join us every Sunday morning, at 8:50 am, on KOOL 101.7 fm, when we will feature the biography and profile of one of Ohio's Fallen Heroes.
July 24, 2010
Cincinnati, Ohio U.S
Enduring Freedom
27
Bauer was home-schooled for much of his childhood but attended Clermont Northeastern High School for a brief period. He took classes at the University of Cincinnati but did not complete a degree. Before his enlistment, he ran a press at U.S. Playing Card in Norwood. Family members called Bauer reserved and quiet, focused and determined, but with a big heart. "He'd go out on a limb for any of his family members," said his brother Eric Bauer, 36, of Owensville. "And he'd make you laugh in a heartbeat."
Courtesy of the Fallen Feather Project
KOOL Lunchtime Cafe with Bre Ziegler
Monday through Friday from noon until 1pm
Feel Good Friday's at 5
Every Friday, during the 5 O'clock hour, Kick start your weekend with Mike Cornell.
He will get you pumped for your weekend activities/adventures!
8 O'clock Rock with Mike Cornell
Monday through Friday 8 pm
Listen for the theme of the day