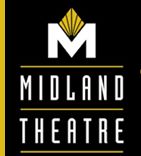 Brought to you by Handelman Law Office and KOOL 101.7 The Guess Who will be on stage September 17th, 2021.
Mike will be giving away a pair of tickets, donated by Handelman Law Office, September 16th, in the 5 O'Clock hr, The Guess Who. Select seats are still available, for purchase, at The Midland Theatre.
Tickets will be picked up at WILL CALL, with a Valid I.D., the night of the show.
Congratulations to:
Pick a Locally Grown Pumpkin, get lost in the Corn Maze and Sunflower Trails, take a ride on the Cow-train, jump on the Jumping Pillow, eat Pumpkin inspired goodies, enjoy one of many kids activities and most of all, make memories that will last a lifetime.
Win a family 4-pack ticket, just tune in, Monday thru Friday, starting September 27th.
Upcoming, farm-fun and exciting event: Sunflowers in the Fall – Sept 11 through mid-October.
HOURS & ADMISSION:
Wed – Sun, 10:00 am to 7:00 pm. and by appointment, (weather permitting)
Admission $9.00 – Children ages 2 and under are FREE
Many activities are included with your admission. We offer fun for the entire family. We have jumping pillows, a large corn maze, soybean maze, putt-putt golf, tether ball, ball zones, hay-wagon rides, barrel train rides, pedal cars, duck races and pig races (pig races are daily at noon, 3pm and 6pm) and so much more. There is so much to do at Van Buren Acres, we are sure that you and your family will enjoy the day at our farm.
For an additional price, you can mine gem stones, pick a pumpkin and buy fall items in our Country Store or refreshments at one of our concessions.

LIKE THE PHOENIX 
WEEKENDS ~ SEPTEMBER 4 - OCTOBER 31, 2021
10:30 AM — 7:00 PM
Waynesville, OH
We can't wait to welcome you back! The 16th-century village is filled with thrilling shows, food & drink, unique shops, and a fantasy adventure like no other!
Bre will have Family 4 packs of tickets, daily, starting September 27th, through October 8th, 2021
Stay Tuned for Future Broadcast Events!
Ohio Fallen Heroes Memorial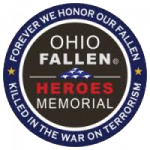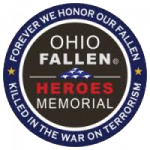 , Church Street Floor Coverings, Puff N Stuff, KMA Electric and Heating & Cooling, KOOL 101.7/Buckeye Country 107.7, and staff would like to pay respect to the Servicemen and Women from Ohio who have made the ultimate sacrifice fighting the war on terrorism since 9/11/2001.
Please join us every Sunday morning, at 8:50 am on KOOL 101.7FM when we will feature the biography and profile of one of Ohio's Fallen Heroes.
Sunday, September 12th 2021
August 18, 2004
Huber Heights, Ohio, U.S.
Operation Iraqi Freedom
22
Associated Press Dustin Fitzgerald was crazy about cars. In high school, he souped-up a 1996 Dodge Stratus and outfitted it with racing tires and a spoiler. And just four months before he entered the Marines, he bought his dream car – a 1997 Mitsubishi Eclipse. While he was stationed in the Middle East, "Dusty" would ask his mother Melody to buy car accessories so he would have them when he got home. He never did. The 22-year-old from suburban Huber Heights, Ohio, was killed Aug. 18 in a vehicle accident in Iraq. His mother said she was told the accident happened in Anbar province when the road gave way. He was based at Camp Lejeune, N.C. Fitzgerald enjoyed baseball, basketball and wrestling in high school and enrolled in the school ROTC program. He wanted to be a pilot in the Air Force, but came home one day and told his mother that he instead wanted to be a Marine. "He was very adventurous, wonderful sense of humor, easy-going," his mother said. "Never had an enemy."
Check out our FREE Community Event's Calendar, Under Community Heading. For family fun, activities & making memories, even a few Adult Only Events. You can Search by: City name-for specific location events, type of event or view each individual day, for all listed Events. 
Courtesy of the Fallen Feather Project