---
Heartland Bank Community Foundation Auction
Classic Hits KOOL 101.7 has your chance to score a certified photograph of The Rolling Stones 1964 Trip to America!
This incredible keepsake could be yours thanks to The Heartland Bank Community Foundation and PCC Transportation! Visit their

website

to place your bid today, auction will end July 9th at 8pm.
All proceeded will benefit The Heartland Bank Community Foundation
---
Get The Led Out at Legend Valley 2022
Starting Friday, May 27th, for Show Date Friday, July 29th, 2022, at Legend Valley, Thornville, OH.
We will be giving away 4 Packs of tickets, on the following days: 5/27, 28, 29, 30th, 6/1, 8, 15, 22, 29, 30th, and 7/1. Tune in, for the cue to call, and win your 4 pack of tickets.
The winner will be required to sign a prize disclaimer, prior to info being released to the will-call window. The winner will need to show a valid Photo ID, at the will-Call window, to claim tickets.
---
Stay Tuned for Future Broadcast Events!
Ohio Fallen Heroes Memorial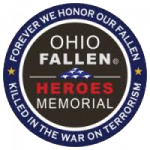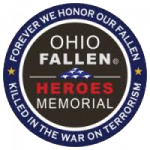 , KOOL 101.7/Buckeye Country 107.7, and staff would like to pay respect to the Servicemen and Women from Ohio who have made the ultimate sacrifice fighting the war on terrorism since 9/11/2001.
Please join us every Sunday morning, at 8:50 am on KOOL 101.7FM when we will feature the biography and profile of one of Ohio's Fallen Heroes.
August 03, 2005
Cincinnati, Ohio, U.S.
Operation Iraqi Freedom
19
19, of Cincinnati; assigned to the 3rd Battalion, 25th Marine Regiment, 4th Marine Division, Marine Forces Reserve, Columbus, Ohio; attached to Regimental Combat Team 2, 2nd Marine Division, II Marine Expeditionary Force (Forward); killed Aug. 3 when the amphibious assault vehicle in which he was a passenger was hit by an improvised explosive device south of Hadithah, Iraq. Ohio-based Marine killed by explosion in Iraq The Associated Press Christopher Dyer had an auspicious beginning to his diving career. On one of his first competitive dives in the 9th grade, he flattened out and hit the water in a belly flop. But he stuck with it and twice made it to the high school district championship. He even lost two front teeth on an inward dive attempt and had to wear two false teeth. "He thrived on challenges," his father, John Dyer. Dyer, 19, of Cincinnati, Ohio, was killed in an explosion Aug. 3 south of Hadithah. His Marine reserve unit was based in Columbus, Ohio. Dyer graduated with honors from high school in 2004, where he also played the viola in the school orchestra. He had been accepted into Ohio State University and wanted to major in finance. His father said he joined the Marines because of his sense of duty and the challenge to be "one of the best." John Dyer said he and his wife, Kathy, saw a mature and proud son when they visited him during his pre-deployment leave in Las Vegas. "He said that he couldn't be happier with the way his life had worked out to this point," his father said.