---
Wing Ding - Registration & Pick-up
The KOOL Crew will be Live and Local 11/19, 10 A - Noon, at Granville Opera House Park. Stop by to say "Hello"
.Where: Granville Opera House Park, corner of Main & Broadway

When: Saturday, November 19th, 9:00am–12:00pm
The Turkey Trot "Wing-Ding" is our registration and packet pickup event is provided at Main Street and Broadway in downtown Granville. Find us in Opera House Park next to St. Luke's.
• Pre-registrants may pick up your packets (t-shirts and bibs)
• Registrants may pick up family, friends, and neighbors packets too!
• If you have not yet registered, you can register and receive your packet.
---
Salvation Army Red Kettle Bell Ringing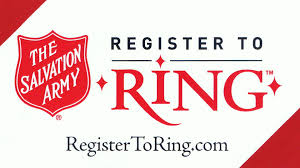 Joel Riley, Dave Doney, and the KOOL Crew, will be out ringing bells, to raise money for the Salvation, Friday, December 9th, from 10 A to Noon, at the Kroger Marketplace, 1155 N 21st St,  Newark, OH 43055.  Stop by to say "Hello", and show your support.
---
Stay Tuned for Future Broadcast Events!