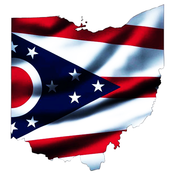 News every hour Monday through Sunday
on your local information Radio stations.
KOOL 101.7 fm HD2
790 WHTH am
& Buckeye Country 107.7 fm
News Headlines for Monday, October 2
LANCASTER MAN INDICTED IN NEWARK SHOOTING
One of the three men arrested in connection with a shooting in Newark has been indicted. Eric Hurst, of Lancaster, faces multiple charges including two counts of attempted murder for his alleged role in the Monday, Sept. 11 shooting on North 11th Street. Two men were injured in the shooting. Hurst posted $500,000 bond and is due back in court later this month.
CRIME STOPPERS
Licking County Crime Stoppers is offering up to a $1,000 reward for information leading to an arrest in a break-in and theft from a business in Newark. According to police, in the early morning hours of Sunday, Aug. 13, someone broke into Famous Supply at 25th S. 11th St. and stole electronics and tools. If you have any information call Crime Stoppers at 740-349-6888.
PARENT ADVISORY COMMITTEE
The Newark School District is implementing a new initiative.
Superintendent David Lewis said the new Parent Advisory Committee will be comprised of 14-15 parents. Their first meeting will take place this month.
A BUMP IN THE MINIMUM WAGE
Ohio's minimum wage is scheduled to increase on Jan. 1, 2024, to $10.45 per hour for non-tipped employees and $5.25 per hour for tipped employees. The current minimum wage is $10.10 per hour for non-tipped employees and $5.05 per hour for tipped employees.
JAIL OF TERROR
It's that time of the year – the historic Licking County Jail has been transformed into the Jail of Terror for Halloween. Jail manager Darrin Smith says all those who walk through the doors will be treated like a prisoner.
The Jail of Terror is open on the weekends throughout the month. General admission ticket is $25. For more information visit www.newarkjail.com.
OSU IS NO.4
Ohio State holds onto the No. 4 spot in this week's Associated Press Top 25 poll. Georgia, Michigan and Texas round out the top four. The Buckeyes are home Saturday afternoon hosting Maryland.
KOOL 101.7 / Buckeye Country 107.7 / 790 WHTH bring you the best in local news! Our experienced, talented news staff gets you the most accurate news in Central Ohio!  We use weather from the National Weather Service! For the best local news, turn to KOOL 101.7 / Buckeye Country 107.7 / 790 WHTH!