Classic Hits KOOL 101.7 / Buckeye Country 107.7 / 101.7 HD2 / 790 WHTH
LIVE ACTION BROADCAST PRIZE WINNERS
Cherry Valley Hotel's O&E Taphouse
Enjoy 12 taps from Ohio Breweries, Elevated Bar Snacks, and Small Plates at the Grand Opening of the O&E Taphouse at the Cherry Valley Hotel & Ohio Event Center in Newark, March 5th, beginning at 4p! Dave Doney and the KOOL Crew will be there broadcasting live from 4-6p at the O&E Taphouse Grand Opening 🍻😎 $50 GC, expires 10/5/20 Congratulations to: Dixie Stevenson, of Columbus and Richard Schnipkel, of Westerville.
TrueCore Car Bazaar
Stop to say "Hello" to the KOOL Crew, Saturday, May 18th, 10a - Noon and sign up to win a Family 4 pack of tickets to Zoombezi Bay, includes admission to the Columbus Zoo & Aquarium Congratulations to: Sabrina Fillinger, of Newark Valid during Zoombezi Bay Days of operation (expires 9/2/2019)
First and Main of New Albany Health & Wellness Market
A Day of Farmers Markets, local vendors and Merchants, Food trucks, Free Health Screenings, Raffles, Music & More It's all happening at the First and Main Assisted living and Memory Care of new Albany, from 10 a till 1 p. Bring your Family, office or neighbor. Stop by to say Hello to Bre and get signed up to win some Columbus Zoo and Aquarium or Zoombezi Bay tickets!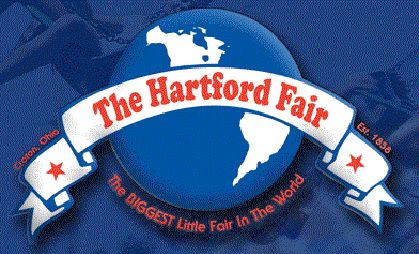 Stop at the KOOL tent on the Midway, during the 161st Hartford Fair, Monday through Friday, August 5th thru 9th, 2019 5 - 7 pm, to sign up for your chance to win a daily 4 pack of tickets, to the Columbus Zoo and Aquarium.
Valid for the 2019 Season (expire 1/5/2020 includes Winter Wildlights) Congratulations to: Danielle Poe, of Mt Vernon, Carey Broceus, of Somerset, Willie Rountree, of Altamonte Springs, FL Kendall Hill and Margaret Myers, both of Newark.
The Energy Coop Earth and Energy Day at Gellar Park
Stop to say "Hello" to the KOOL Crew, Sunday, April 28th, Noon - 4 pm, and sign up to win a Family 4 pack of tickets to the Columbus Zoo and Aquarium. Congratulations to: Pal Raffa, of Alexandria Valid for the 2019 Season (expire 1/5/2020 includes Winter Wildlights)
Knox Goodwill
Stop to say "Hello" to the KOOL Crew, Friday, April 26th, 11 am - 2 pm, and sign up to win a Family 4 pack of tickets to the Columbus Zoo and Aquarium. Congratulations to: Deanne McClain, of Howard Valid for the 2019 Season (expire 1/5/2020 includes Winter Wildlights)