Sweet Corn Festival 2022, 75th year Diamond Jubilee Celebration
(Free Concerts)
Come help us celebrate our Diamond Jubilee at this year's Millersport Lions Sweet Corn Festival!! Arrive early to get a good seat in our open-air concert venue to enjoy four nights of entertainment!!  Festival MAP
The Millersport Sweet Corn Festival offers concerts, rides, games, animals, tractor pulls, contests, prizes, entertainment and more for free admission and only $10 parking per vehicle! It's ear – resistable fun!!
---
Sweet Corn Festival Entertainment 2022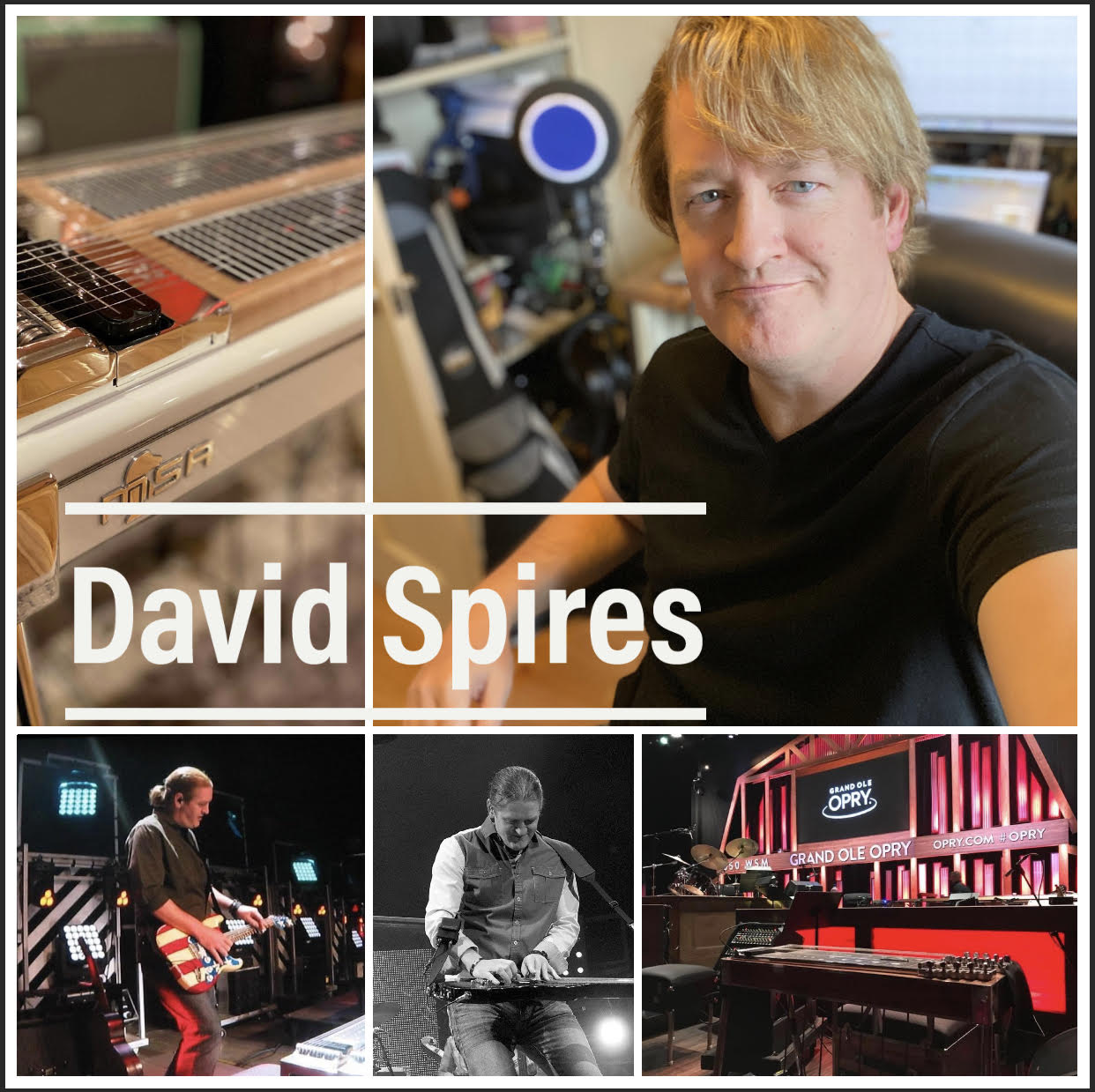 Appearing Thursday night, September 1, local artist
David Spires
will be playing some of his favorite Country Music originals, classic '90s and today's hits.
---
2022 Major Prize Tickets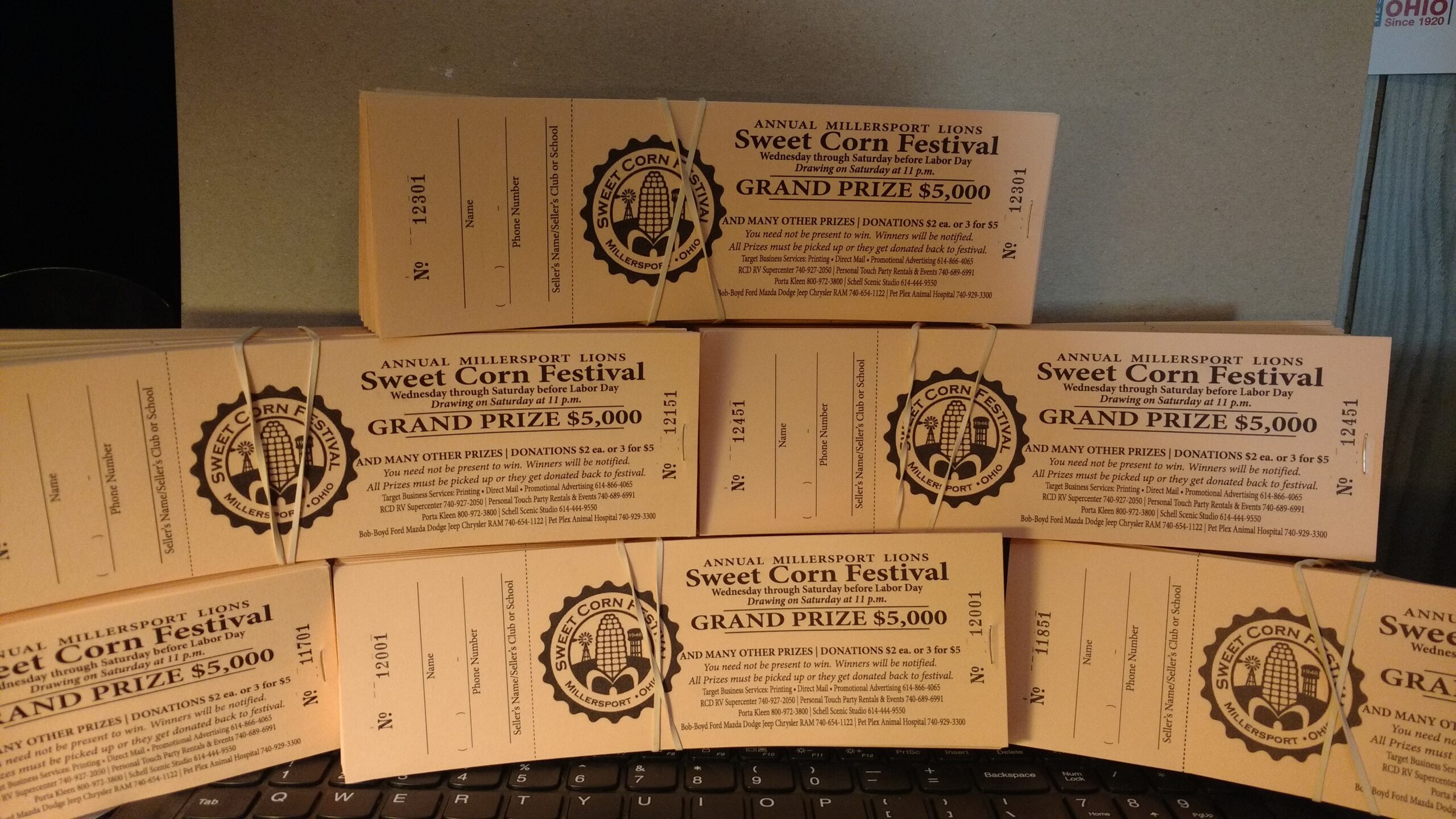 Since the very first Sweet Corn Festival when the Major Prize was a brand new set of four white walled tires donated by one of our founders, Tom Kindred, owner of the town's Pure Oil Station, the Millersport Sweet Corn Festival has provided the opportunity for nonprofit organizations to raise money by selling Major Prize tickets. Contact Major Prize Chairpersons Kelvin & Robin Hite by email for an application to sell tickets. Simply click on: MajorPrizeTickets. Tickets are available Now!!
Want to be a major winner? Read on!!
Major prize tickets can be purchased from numerous nonprofit organizations that are part of our festival family or from any Millersport Lion member. During the Sweet Corn Festival, the only place to purchase a chance to win is at the Major Prize Building located at Founders Commons, only a few feet from the place to purchase our delicious, hot buttered sweet corn. The tickets are affordable at $2 each or $5 for a book of 3 tickets. Buy as many as you want, with no limit to the number of prizes you can win. All tickets will be returned to our big barrel for a chance to win the 2022 Major Prize. But you have to buy a ticket to win!!
Make sure you stop by and purchase your ticket for a chance to Win!
Check this page each night during the Sweet Corn Festival to see if you are a winner. Winners can pick up their prize anytime during the Sweet Corn Festival or on Saturday 9/10 or 9/17 from 10 a.m. until 2 p.m.
---
Amusement Rides and Attractions                         
Durant Enterprises, Inc.
Sweet Corn Festival Amusement rides in the midway provide hours of fun for the festival attendees!! Durant Enterprises, Inc. offers over 20 amusement rides for the festival midway.
The following information details the pricing for this year's Festival.
Midway Ride Prices:
Single tickets $1.50 or 20 tickets for $25.00.
All rides take 2 to 3 tickets.
Wristband for Ride Special is $22.00.
Wristband Ride Specials:
Wednesday & Thursday 5:00PM – 11:00PM and Saturday 11:00AM – 4:00PM. Purchase a wristband for $22.00 and enjoy all the rides during the 6 hours noted above.
Each day REQUIRES a new wristband. Purchase early – wristbands will not be sold in the final 60 minutes each day of the ride special.
Save an additional $2 on your wristband purchase by using the coupon found here. Coupons are good only for Wednesday and Thursday during wristband ride special. See coupon for details.
---
Sweet Corn Festival Tug Pulls Schedule
Thursday, 7:00 PM
Antique Farm Tractor (1959 & under)
4500# & 5500#
Friday, 7:00 PM
Antique Farm Tractor (1959 & under)
6500#
Saturday, 3:00 PM
Antique Farm Tractor (1959 & under)
7500# & 8500#
Tug Pulls Questions? Contact: Guy Geiger, Coordinator – 740-467-3588
---
Sweet Corn Festival Contests – WE ARE LOOKING FOR COMPETITORS
What would a fair or festival be without challenging and exciting competitions? Not very fun and we can't allow that to happen during the Sweet Corn Festival. So check out the variety of contests available at this year's big event from the selection listed below. If you meet the age requirements and other rules and regulations, just show up to register at Founders Commons prior to each contest.
All contests are held in Founders Commons Stage. There are no entry fees. Prizes are awarded.
Corn Eating Contest ~ Kiddie Tractor Pull ~ Hula Hoop Contest ~ Corn Cob Toss Contest
---